Founder of the Brighton Wine Company, Chris Orr, reached out for help creating the gift guide for the 21/22 festive season. A catalogue to showcase their best hampers and bottles of bubbly for your holiday celebrations!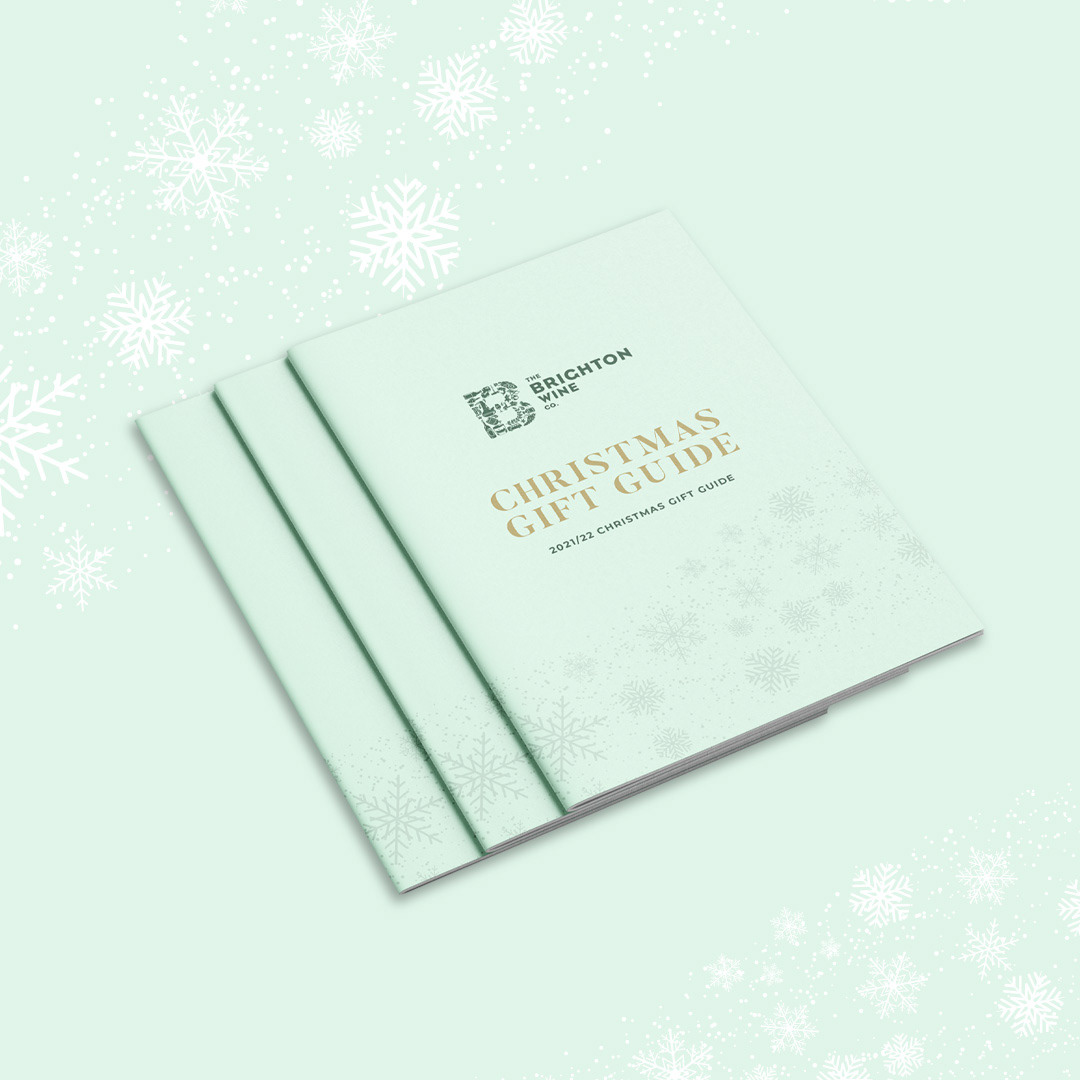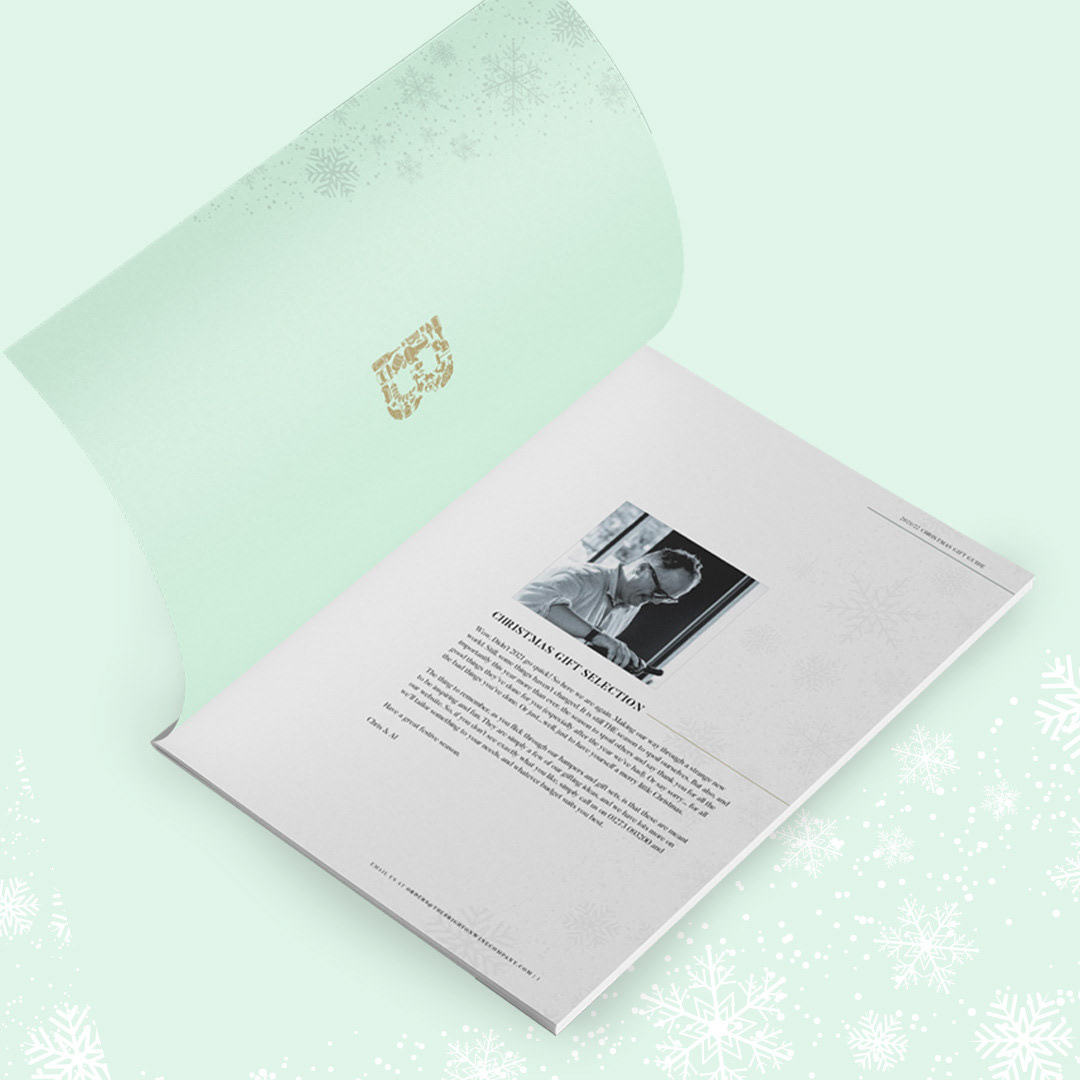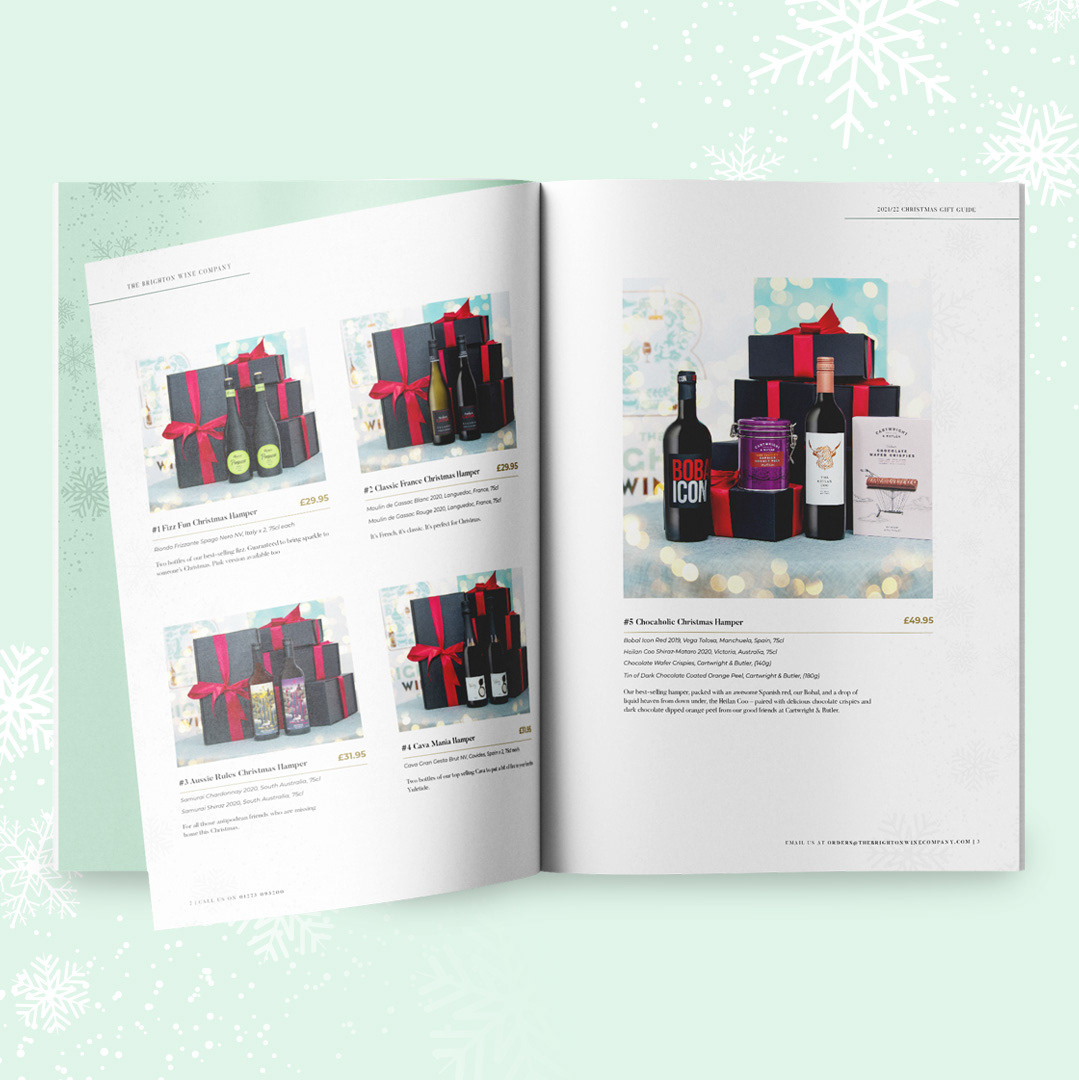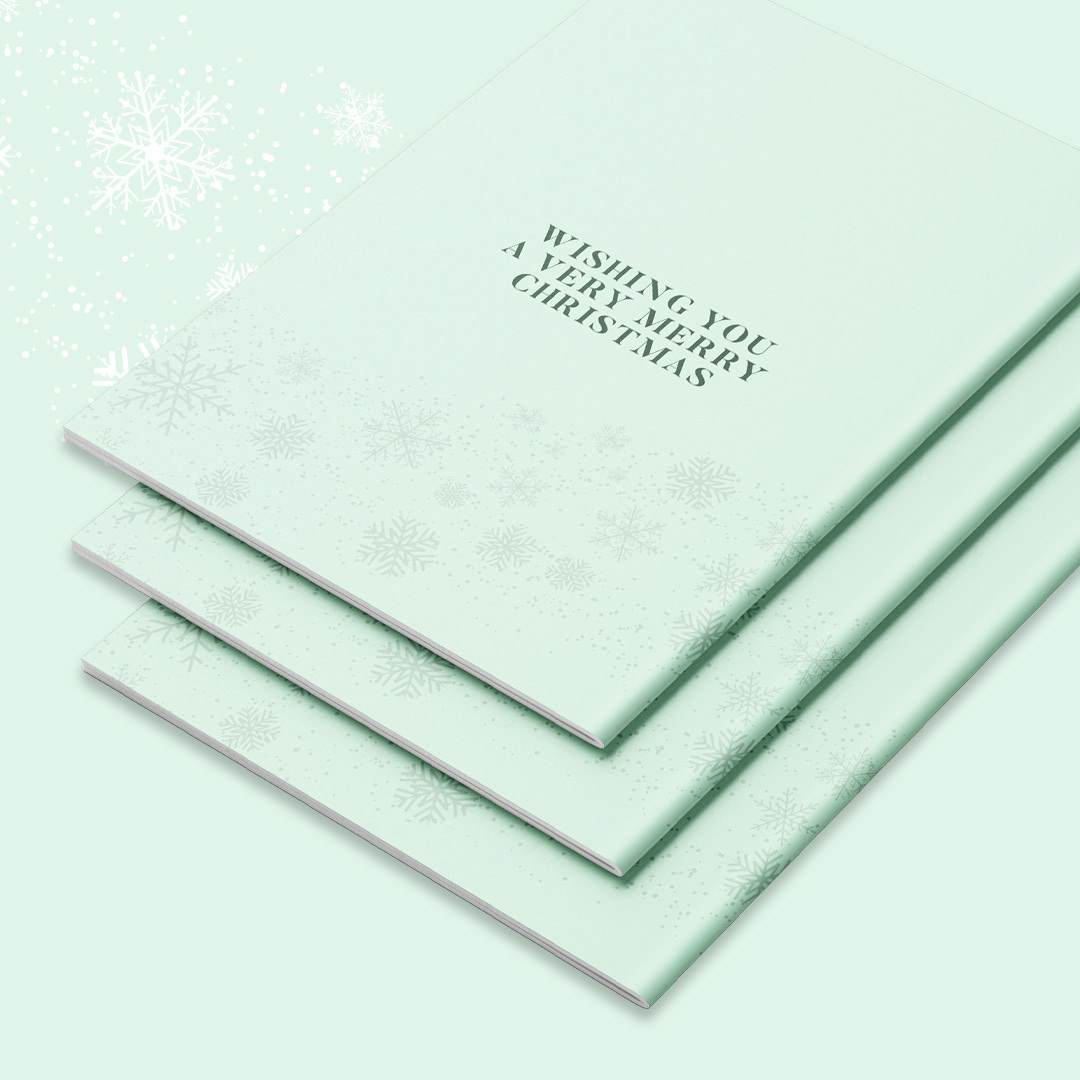 A festive mint green was chosen as a primary colour for the outer brochure with the inner pages being allowed the all important white space. Allowing the photography of the hampers to shine bright! Hints of gold were used for price markings and linear separations. A subtle snowflake pattern was also used throughout the brochure to enhance the luxurious yet festive feel.

The result: A clean and luxurious 16pp brochure was designed and delivered in both digital and print ready formats. 
" We are absolutely thrilled with this years gift guide and cant wait to show it off to our customers. We wanted to portray a more luxurious style this year over others and we certainly got it."
- Chris Orr, Founder of The Brighton Wine Company