Amphore, A newly established wine company based in the south of France was in need of an entire branding solution, Including logo design, brand application, company stationery and packaging concepts.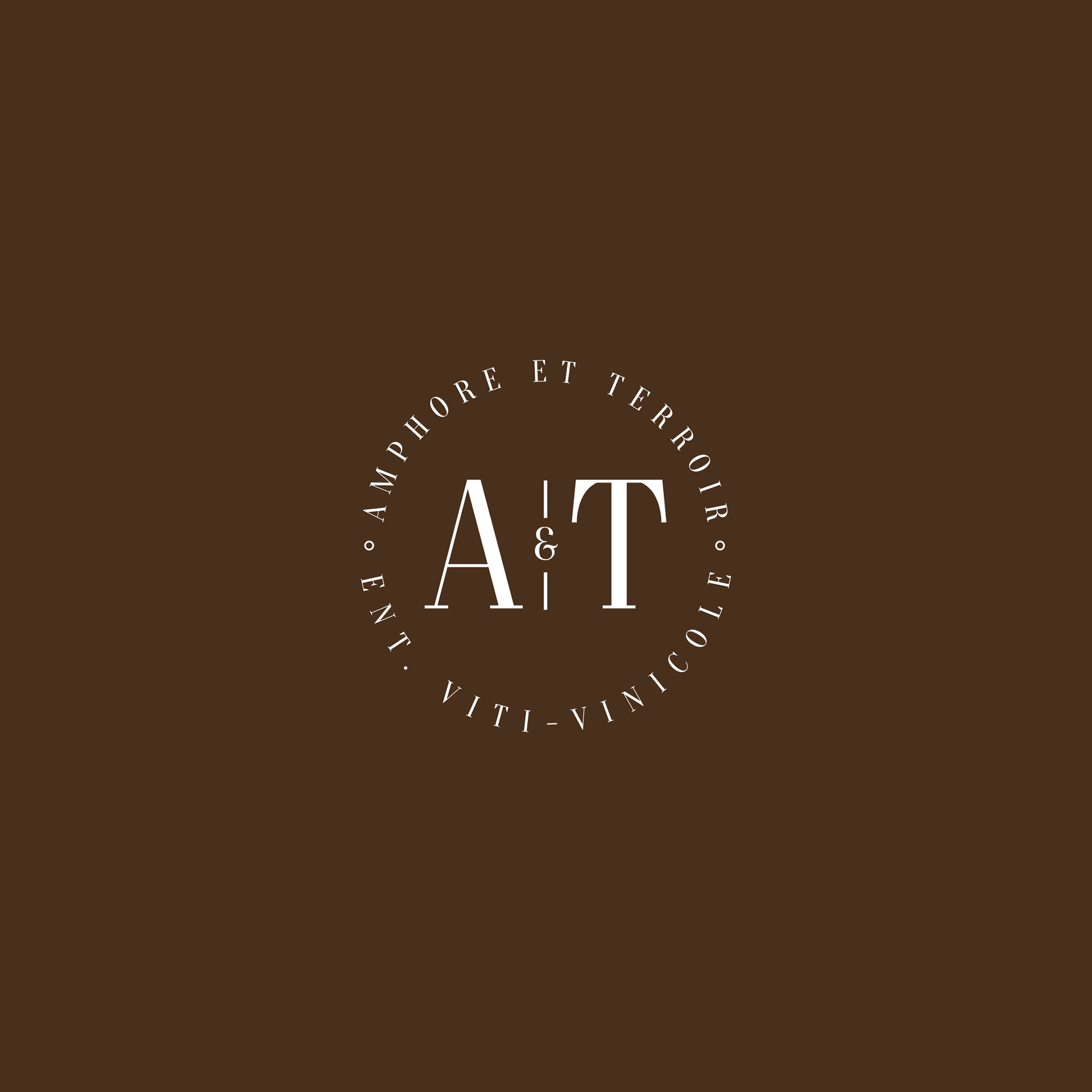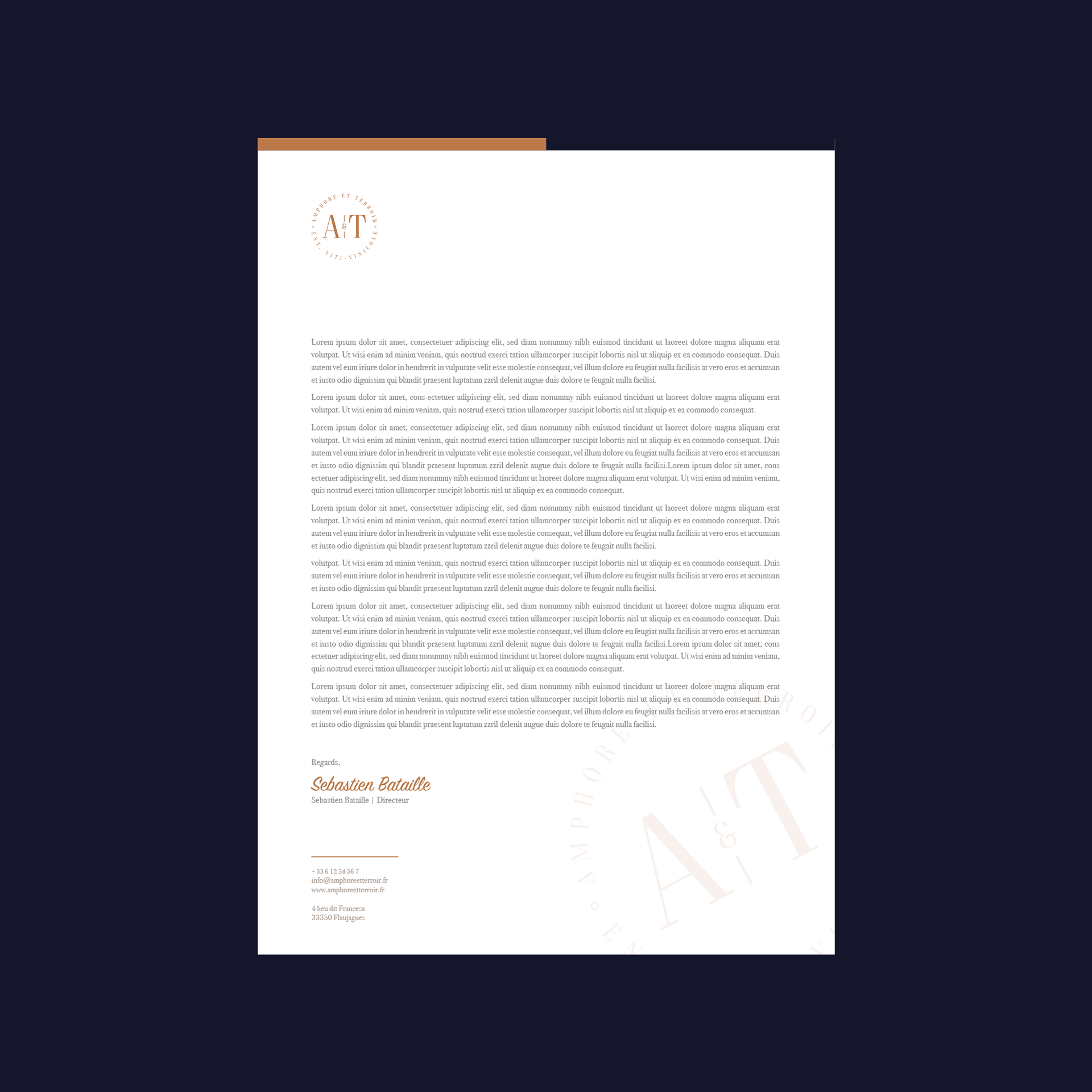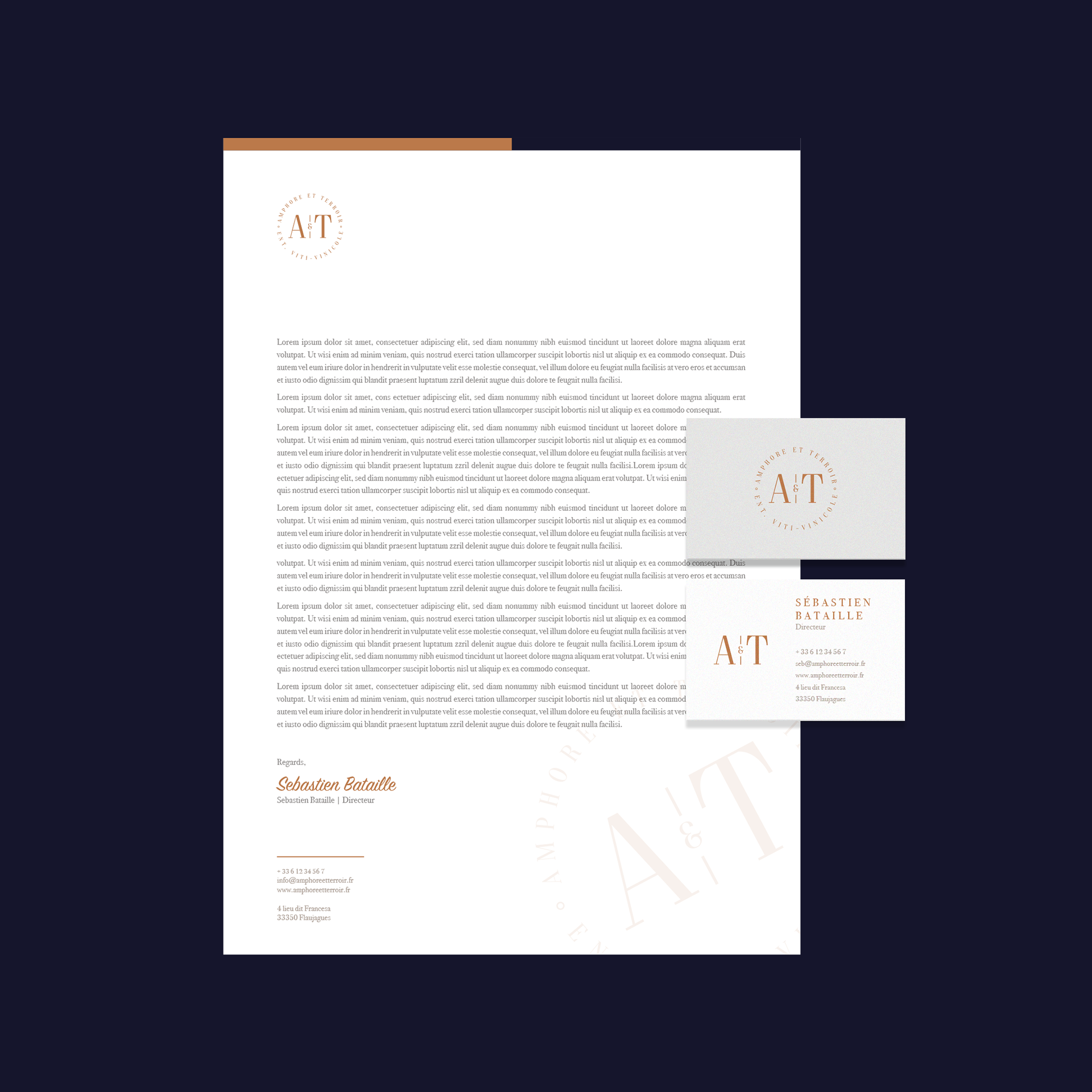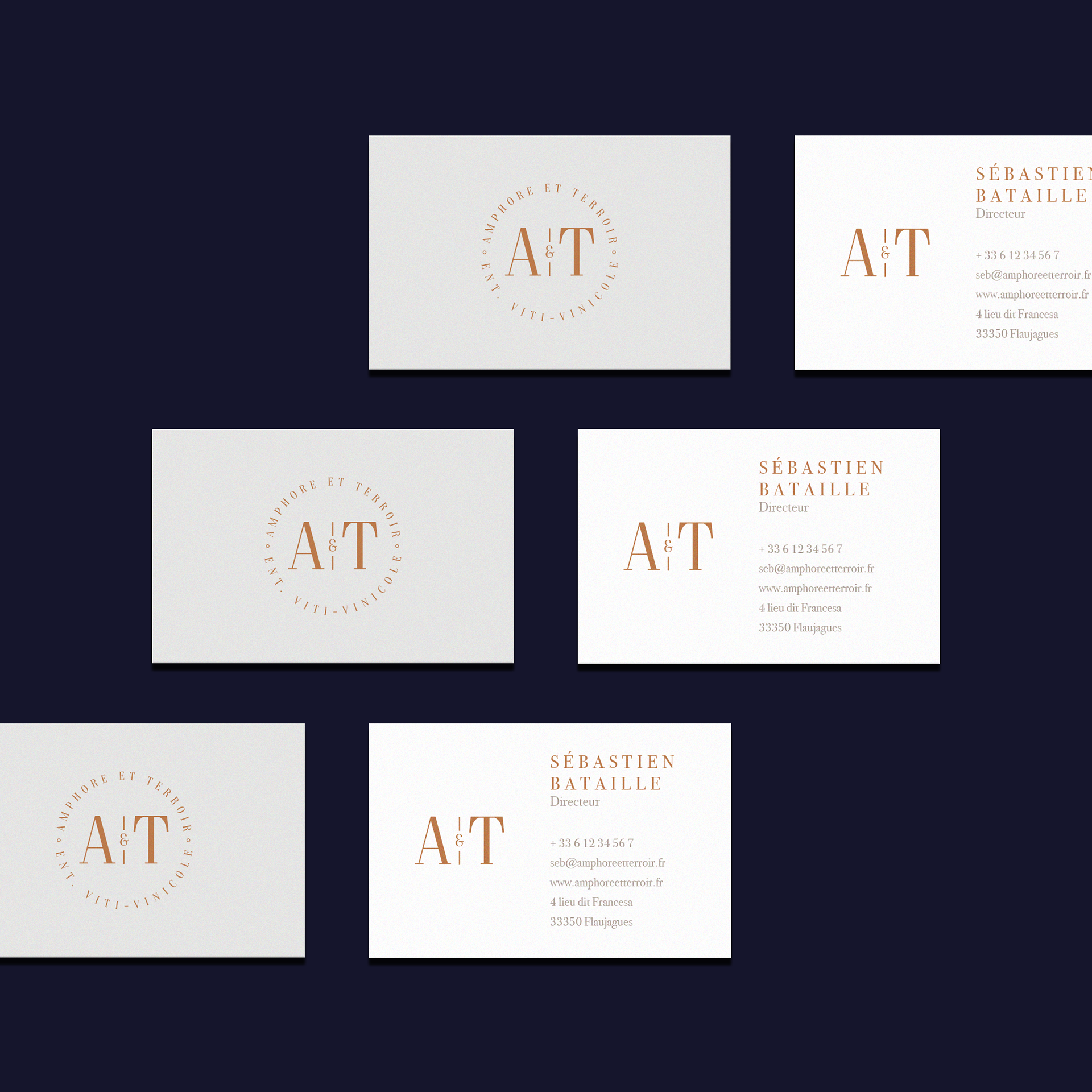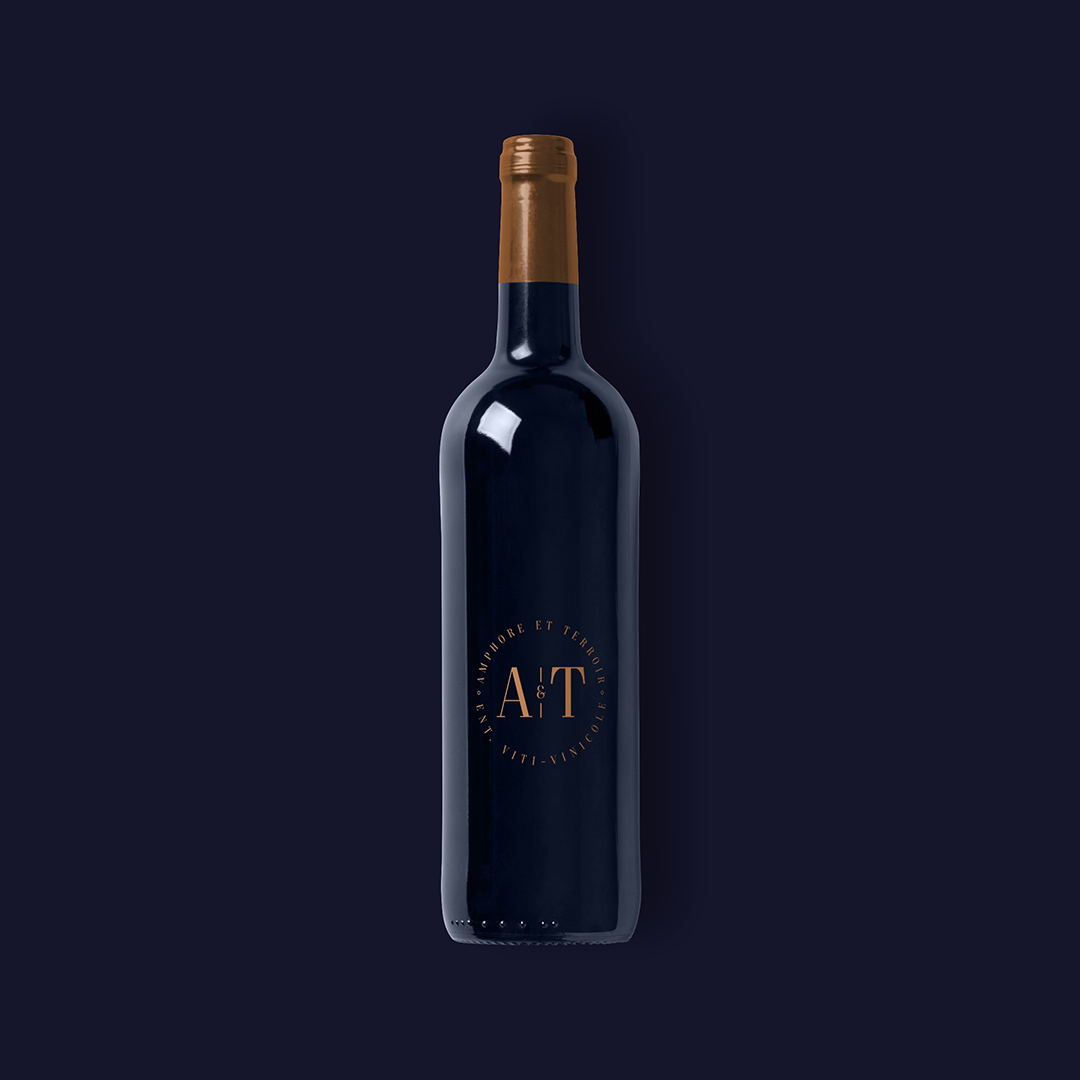 "Allan did a fantastic job with our brand image, we were extremely happy with the final output and are proud to show it off to our clientele. We will be back to further develop our visuals as we expand."
Sebastien Bataille - Amphore co-found

er
A typographic logo was the solution, working as a stand alone A&T and also with the surrounding information to act as an emblem. Applied across a range of media, including stationery & minimal bottle concepts allowing Sebastien, the director, to visualise the brands development going forward.
The founders and I were extremely thrilled with the outcome of the Amphore project and proud to display it within the portfolio. The luxuriousness of the deep navy paired with the bronze was a perfect match to reflect the history of the wine industry, paired with the modern brand solution of a fresh company.