To create and deliver a superior and feminine brand for a newly established luxury accessory product.
Deliverables to include a full visual identity for use across print and digital media.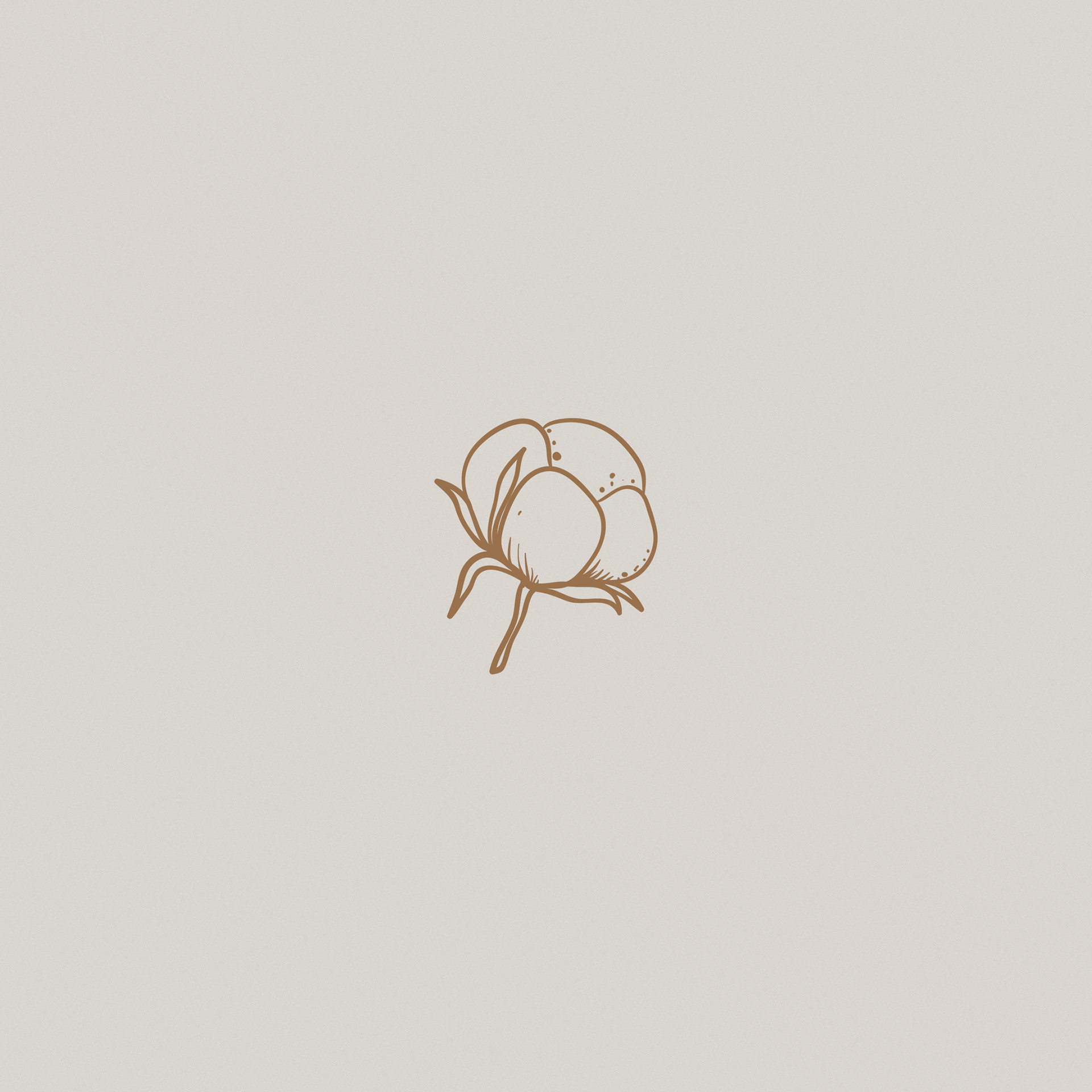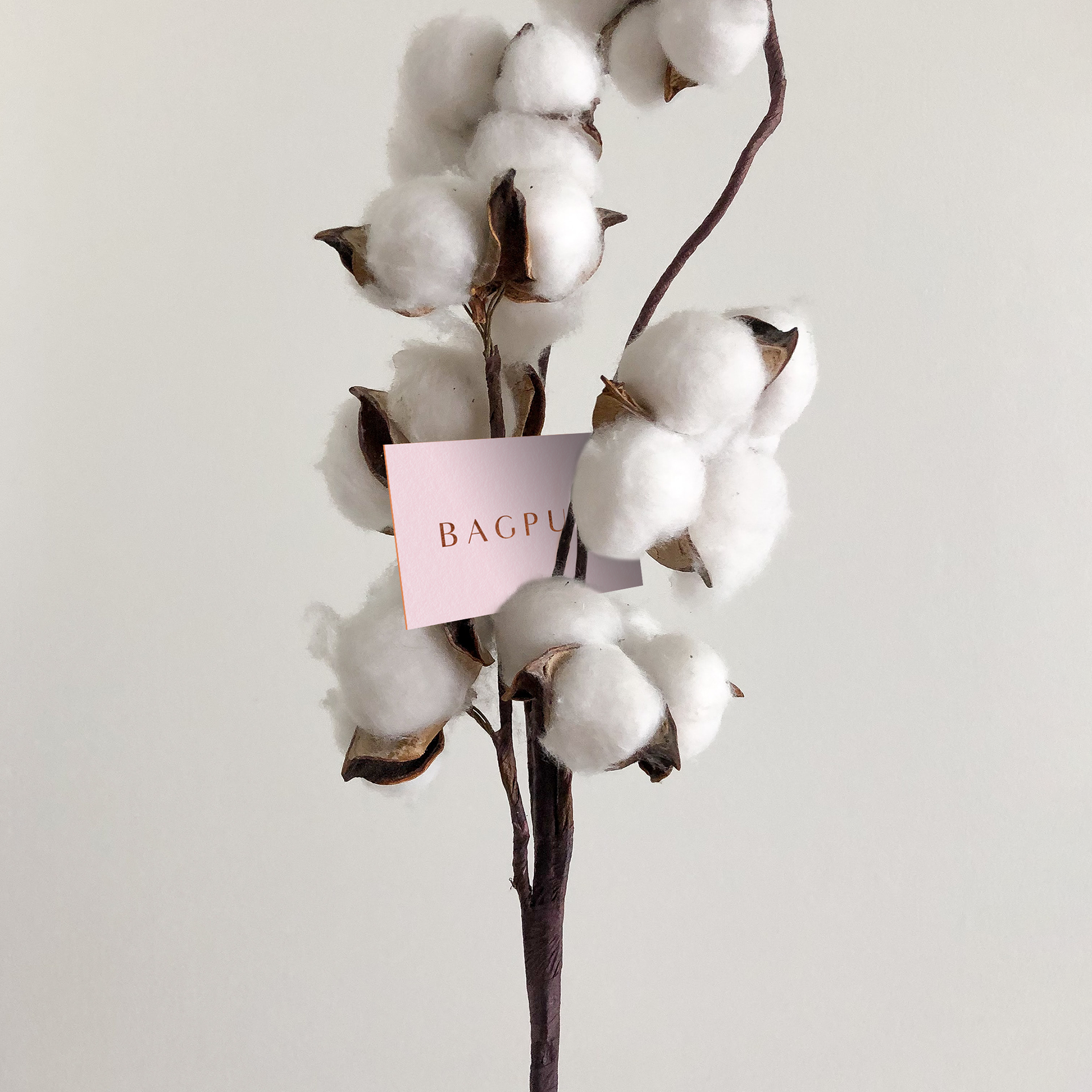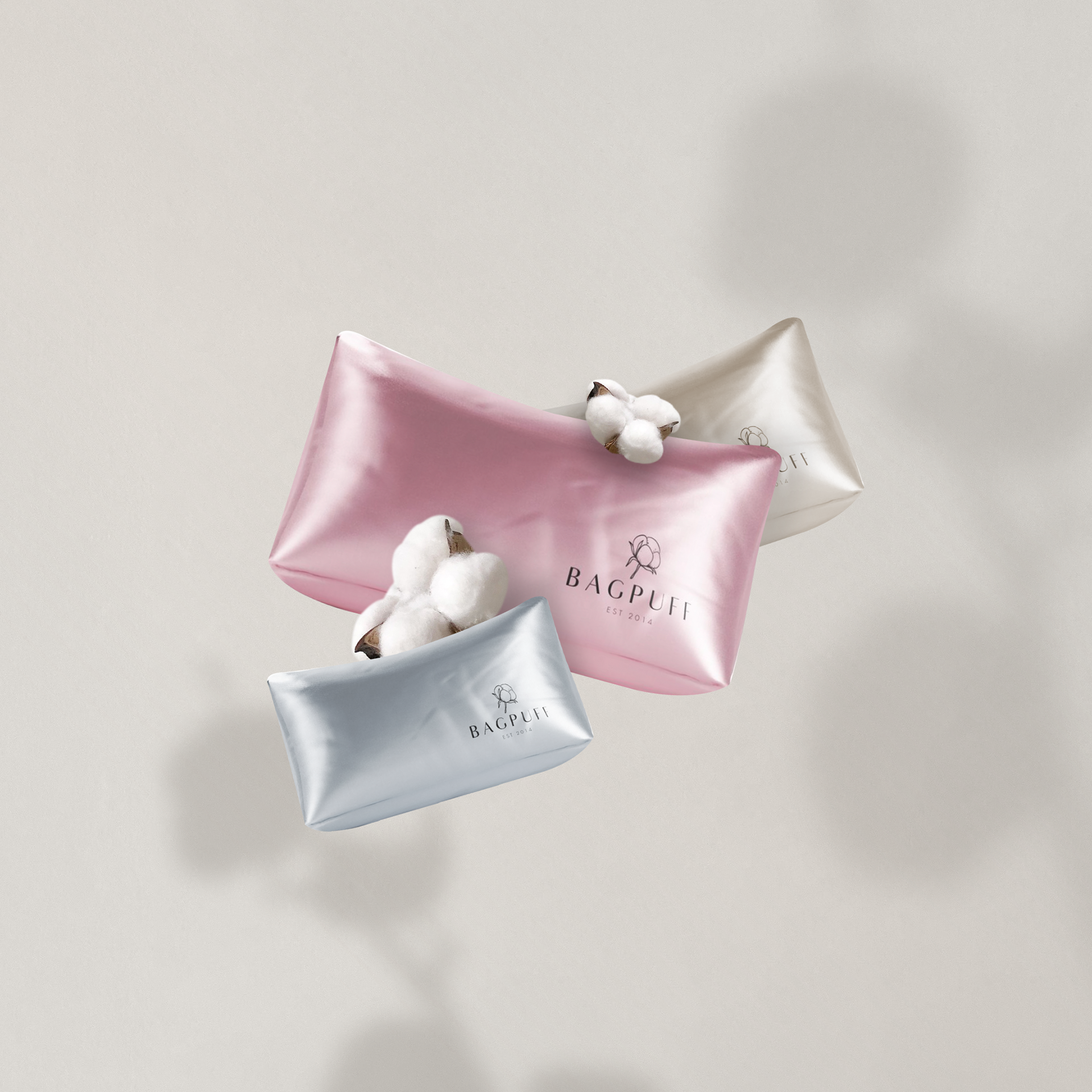 CARING FOR YOUR BAGS SINCE 2014
Bagpuff was developed in 2014 but has rapidly outgrown its original branding solution. It was time for an upgrade and to reposition within the luxury accessories niche. 
The product acts as an inner pillow for handbags, to prevent creasing and collapse when not in use, essentially extending the life and look of those expensive handbags! The product is manufactured from high quality silk and filled with pure cotton.
The cotton flower would act as a major inspiration throughout this project.
An initial logo was created, using the cotton flower bud shape as inspiration. Paired with the "AUDREY" typeface it was a perfect match. Futura would be used as a secondary font throughout the brand and on the upcoming web design. A soft and feminine colour palette was developed with tones of pink, natural beige and soft greys.
Furthermore a brand guidelines document was set along with initial packaging concepts for shipping the Bagpuff product.
Social media assets were also delivered in order to reinforce the brand across those platforms. The Bagpuff product has already grabbed the attention of many instagram influencers within the accessory niche and is only enhancing the brands growth!​​​​​​​
Bagpuff has a following of almost 60k to date.